D. H. McConnell, Sr. Photo Gallery
Below are a collection of photos from a variety of sources; many are not dated—dates are then estimated.

David H. McConnell Sr.
Earliest Known Photo
Approximate age: 28
~Probably Mid-1880's


David H. McConnell Sr.
~Probably 1900
Note: Picture used in the pamphlet,
"The Story of the CPC" dated 1916

David H. McConnell Sr.
~1905


David H. McConnell Sr.
~1908


David H. McConnell Sr. 75th Birthday
~1933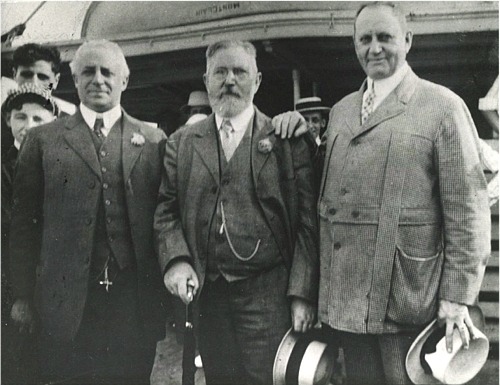 Picture of Alexander Henderson (L), Adolph Goetting (C), and David H. McConnell, Sr. (R)
~1914

President David H. McConnell standing beside his Birthday Cake around
which are thousands of Candle Cards received from Representatives
all over the United States and Canada.
~1927
Note: From the September 1927 CPC Outlook


McConnell Birthday Candle Card
~1927
The Hagley Museum and Library provided many of the original pictures within this section; some never before seen outside of the Avon Archives! Also, I would like to extend a very special thank you to Sam Love who expertly restored/repaired several of these old photographs.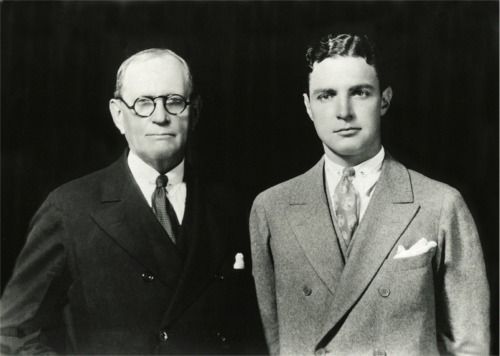 David H. McConnell Sr. and David H. McConnell Jr.
~1928
The above photograph was the prize during several sales campaigns in 1928 given to 100 new representatives (representatives placing their very first order with the CPC) sending in the largest orders. Additionally, during the Christmas time campaign of 1928, this prize offer extended to all new representatives sending in an order totaling $40.00 or more.


David H. McConnell, Sr.
~1928


David H. McConnell, Sr.
~1930
Note: From the July, 1930 Avon Outlook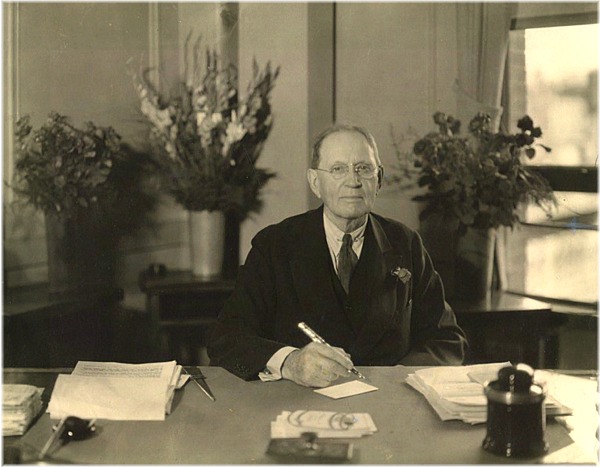 David H. McConnell, Sr.
~1934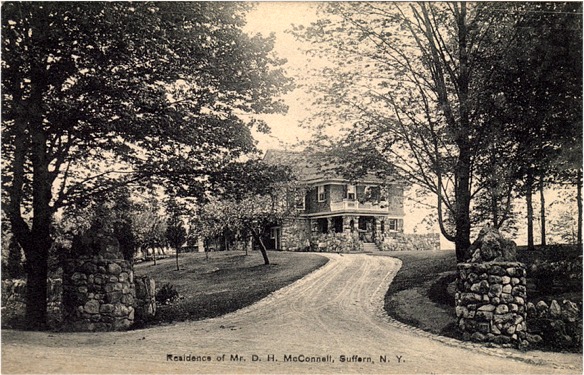 The Residence of David and Lucy McConnell in Suffern, New York - View 1
~1910
Note: Picture from a 1910 Postcard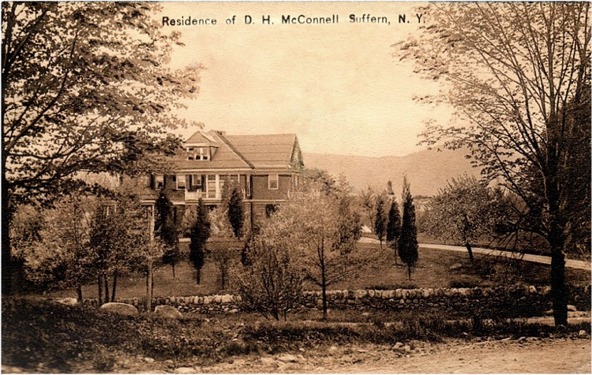 The Residence of David and Lucy McConnell in Suffern, New York - View 2
~1910
Note: Picture from a 1910 Postcard

D. H. McConnell, Sr. Childhood Home in Oswego, NY
~1898

D. H. McConnell, Sr. Childhood Home in Oswego, NY
~1980
Note: Picture taken during the 1980 McConnell family Reunion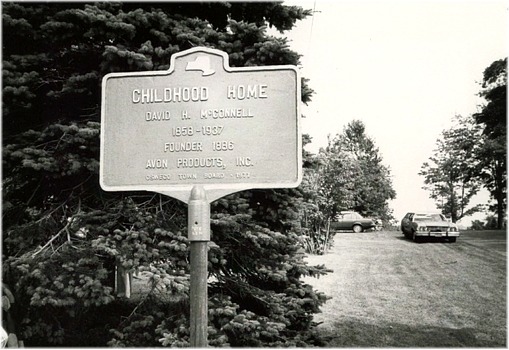 Historic Marker Outside of D. H. McConnell's Childhood Home in Oswego, NY
~1980
Note: Picture taken during the 1980 McConnell family Reunion
D. H. McConnell, Sr. | David and Lucy McConnell | D. H. McConnell, Sr. Obituary