Mrs. S. M. E. Brown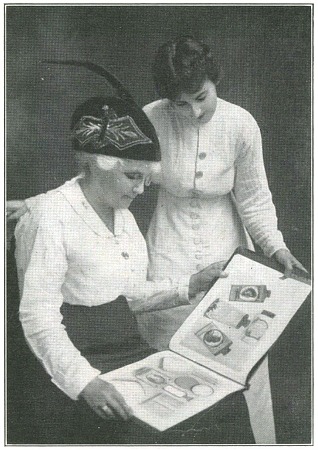 Mrs. S. M. E. Brown
~1916
Our General Agents
Six years ago today [1910] I became identified with the California Perfume Company.
For over two years I was their local representative, after which I was appointed as one of their General Agents. In this capacity I am still acting.
During the entire period that I have been in their employ, there has never been a moment that I have regretted having joined the sales force of this great organization, for while at times the work has been very arduous and trying, yet I realized that I was being benefited not only financially but also physically and intellectually.
Our business relations have always been of the most pleasant nature and I can say in all truthfulness that I have never yet been in the employ of a more appreciative or considerate people. In every instance they have lived up to the strictest letter of their contract.
In the above, I feel that I echo the sentiments of all persons who have been honored with a position with this Company.
During my incumbency as General Agent, I have covered four states and have met numbers Of their old Representatives. With few exceptions, they all have nothing but words of commendation and praise for the California Perfume Co.
I have never had the pleasure of meeting but one member of the firm, Mr. Scheele, whom I met last May, in Atlanta, at the General Agents' Convention.
I hope, however, that in the not far distant future I may be enabled to visit New York City and shake hands with Mr. McConnell and his other Co-workers.
Very sincerely, MRS. S. M. E. BROWN
From the June 1916 CPC Outlook