Little Folks Box Sets
The following article was found on the last page (page four) of the April, 1905 California Perfume Company Outlook: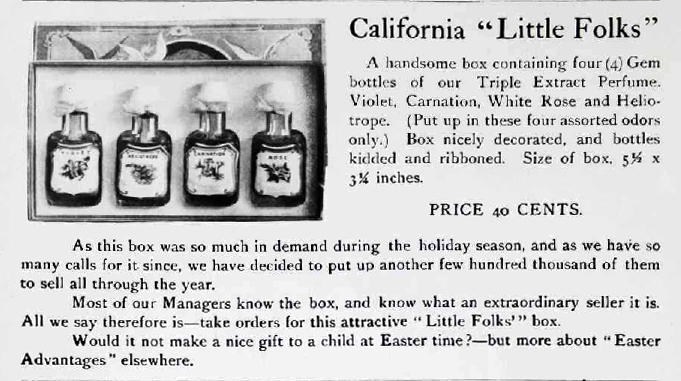 Article from the April, 1905 (Vol. 1, Number 1) California Perfume Company Outlook
Note: The mostly-obscured lid (above) depicts the same graphic used on the 1908 and 1911? boxes.
The above article helps to establish some interesting "collecting baselines." Namely that: 1) the initial production and sales of the Little Folks Box Sets apparently started in 1904, corroborated with CPC catalogs of the that period. And 2) during the earliest years (probably 1904 through 1911), many different lithograph box illustrations were produced for the Little Folks Box Sets. Most of these variations were never depicted in any catalogs, Outlooks, or representatives' materials. Thus, dating of the earliest boxes is difficult at best. Sometime around 1911/1912, the California Perfume Company began utilizing a single box graphic for several years before updating the sets with new graphics, and possibly new bottle and label styles as well.

Little Folks Box Set
~1904-1909
Note: Illustration from the 1905 Outlook (see above) and the 1908
and 1909 CP Book catalogs
OSP (in 1905): ..... 40¢


Little Folks Box Set
~1905-1906
Note: Illustration from the 1905 and 1906 For Beauty, Health,
and Home catalogs
OSP (in 1906): ..... 40¢

Little Folks Box Set
~1905-1906
Note: Illustration from the 1905 and 1906 For Beauty, Health,
and Home catalogs
OSP (in 1906): ..... 40¢


Little Folks Box Set
~Probably 1905-1906
Note: Not depicted in any CPC catalogs or sales literature
OSP (in 1906): ..... 40¢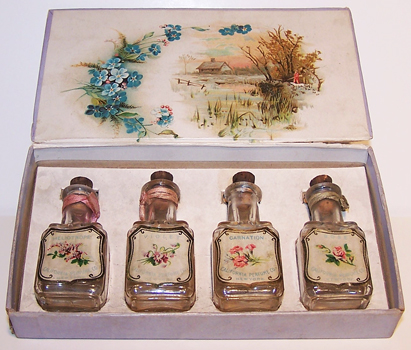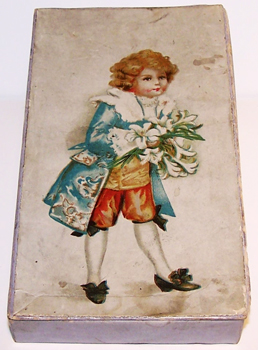 Little Folks Box Set
~Probably 1905-1906
Note: Not depicted in any CPC catalogs or sales literature
OSP (in 1906): ..... 40¢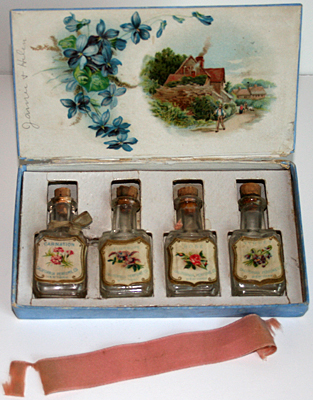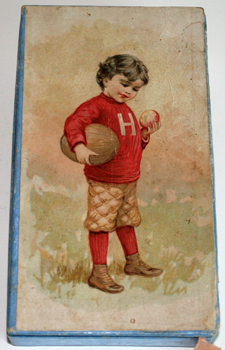 Little Folks Box Set
~Probably 1905-1906
Note: Not depicted in any CPC catalogs or sales literature
OSP (in 1906): ..... 40¢

Little Folks Box Set
~1910-1912
Note: Illustrated in 1910 through 1912 CPC catalogs
OSP (in 1910): ..... 50¢


Little Folks Box Set
~Probably 1910-1912
OSP (in 1911): ..... 50¢

Little Folks Box Set
~Probably 1913-1915
OSP (in 1913): ..... 50¢


Little Folks Box Set
~1913-1922
Note: Illustrated in 1913 through 1922 CPC catalogs
OSP (in 1915): ..... 50¢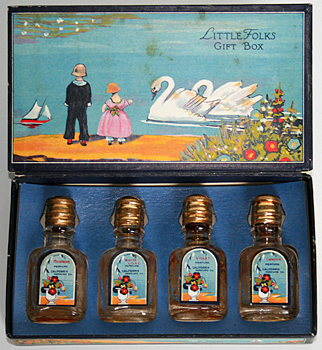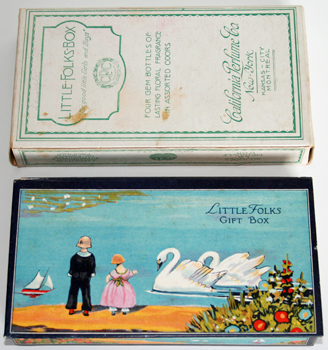 Little Folks Gift Box Set
~1923-1930
OSP (in 1926): ..... 69¢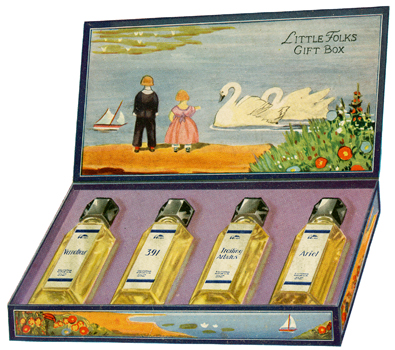 Little Folks Gift Box Set
~1930-1931
OSP (in 1931): ..... 90¢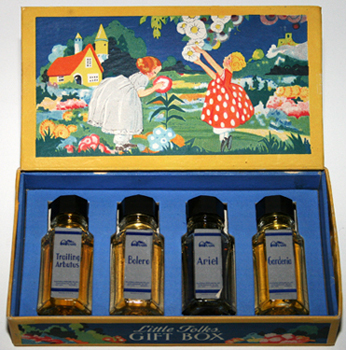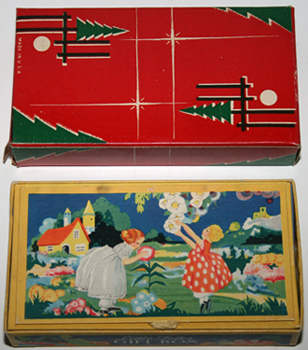 Little Folks Box Set
~1932-1936
Note: Shown with Christmas Outer Packing Box
OSP (in 1933): ..... 90¢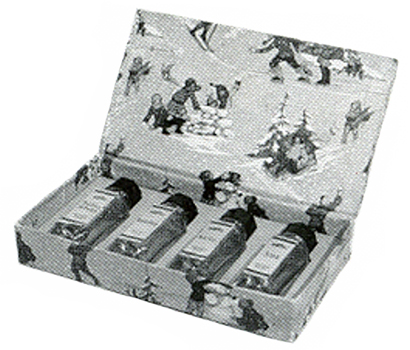 Little Folks Box Set in Christmas Box
~1933
Extremely Rare
OSP (in 1933): ..... 90¢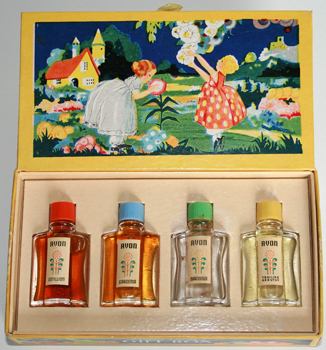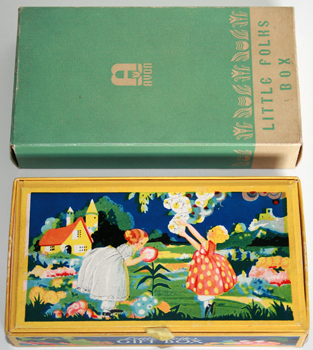 Little Folks Box Set
~1937-1939
OSP (in 1939): ..... 94¢
Footnotes: OSP: Original Selling Price