Mrs. Daisy D. Negley ~1913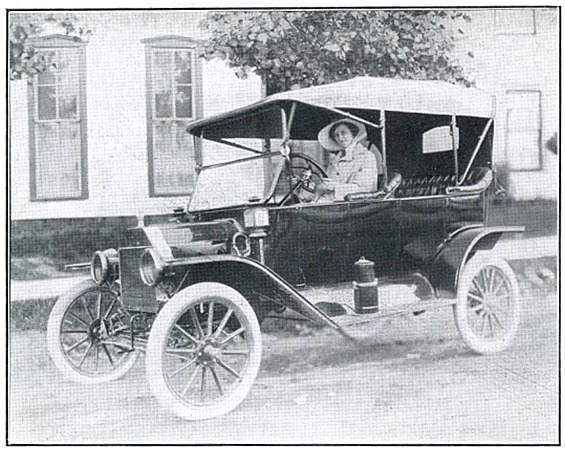 Mrs. Daisy D. Negley
~1913
THIS photograph shows our Mrs. Daisy D. Negley, of Indiana, in her new automobile, recently purchased with the help of C P C earnings.
Mrs. Negley has been with us just about a year, and started by taking advantage of the 1912 Holiday business. Her orders were very large at that time, and she has continued throughout 1913 to give faithful service to her trade, and IS becoming one of our most energetic Indiana Representatives.
With the aid of her automobile, Mrs. Negley will doubtless be enabled to double her sales and profits, especially during the BIG HOLIDAY SEASON, now with us.
Perhaps you would like an Automobile. Mrs. Negley has shown you how a C P C Agency, coupled with persevering effort, can help you realize the aims of your ambition and wishes.
So whether it be motor car, real estate, piano, or bonds and mortgage, in your C P C Agency you have the means of making your dreams come true. The BIG FALL and HOLIDAY business is waiting for you NOW.
From the November 1913 CPC Outlook