1915 Panama-Pacific Exposition Gold Medal Award
CP Company | <Previous | Page 1 | 2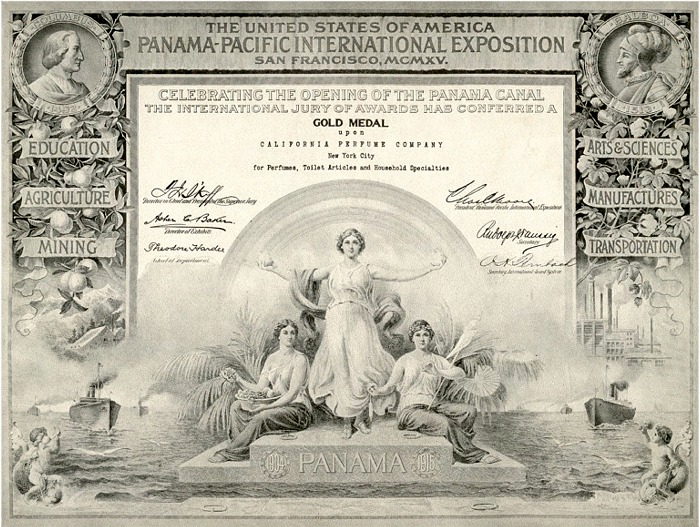 The Panama Pacific Exposition
We were invited to exhibit at the Panama Pacific Exposition in San Francisco in 1914-1915. This was a World's Fair, and prizes were given for the best articles exhibited in various classifications. Out entire line of perfumes, toilet articles, and household products was entered in competition with like products from all over the world, and we were awarded the Gold Medal, both for the quality of the products, and the beauty of the packages. This Gold Medal appeared on all packages until it was replaced by the seal that is recognized and followed throughout the world as a consumer's guide to the highest quality of merchandise - The' Good Housekeeping Seal of Approval.
Excerpt from the Avon Outlook, May 24th to June 13th, 1938



Panama Pacific Exposition Commemorative Spoon
Rear of spoon marked with "California Perfume Company" and "1915"

CP Company | <Previous | Page 1 | 2