Goetting & Co. Advertisements
CP Company || Goetting Pages: History | Products | Advertisements | Sample & Trade Cards
The perfume company known as "Goetting & Company" or "Goetting & Co." was acquired by David H. McConnell some time in 1896 in order to secure the services of the chief chemist and owner, Adolph Goetting. The details of the of company acquisition, compensation provided to Mr. Goetting, and the disposition of the Goetting & Co. stock and materials all remain somewhat of a mystery. However, it is clear that perfumes and toiletries continued to be manufactured under the Goetting label at least until 1918. Following are advertisements found in newspapers from around the country dating from 1905 through 1918. If you have any additional information on Goetting & Company, please contact me: george (at) californiaperfumecompany.com.

From the Fitchburg Sentinel, Fitchburg, Massachusetts
~November 29, 1905
This advertisement was one of ten weekly advertisements taken out by the Goetting & Company in the Fitchburg Sentinel each Wednesday from 18 October 1905 through December 20, 1905.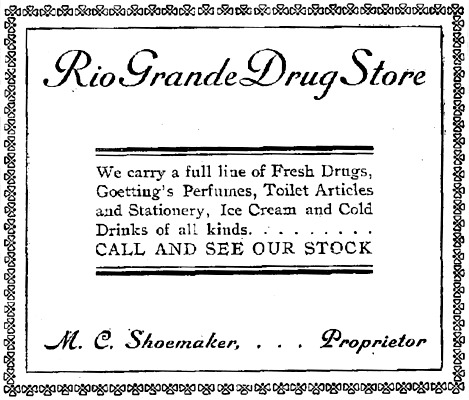 From the Daily Herald Newspaper, Brownsville, Texas
~July 22, 1909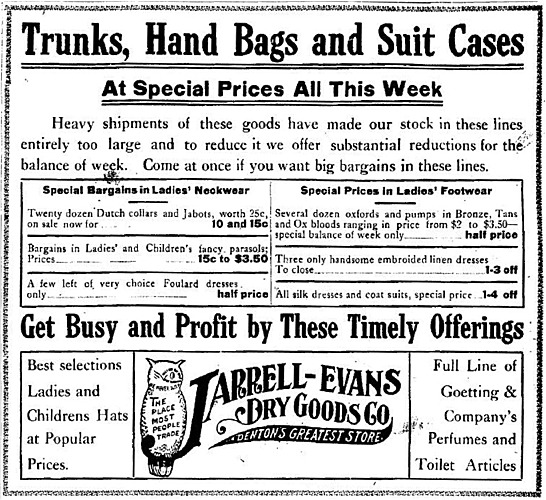 From the Record and Chronicle Newspaper, Denton, Texas
~May 20, 1910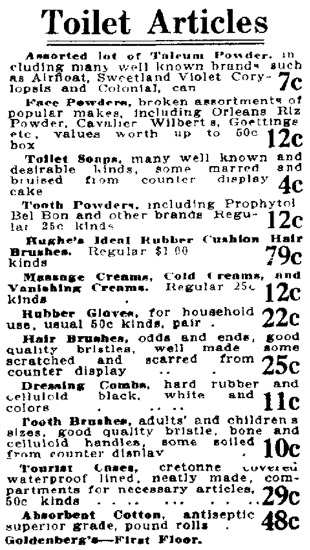 From the Washington Post, Washington, D.C.
~July 28, 1918
The advertisement above was found at the bottom of a full page advertisement (page 11) entitled "Rummage Sale" taken out by Goldenberg's, located at "both sides of 7th at K St., Washington D.C. This advertisement seems to indicate that the Goetting's Face Powder (for 12¢) may be a clearance item.
CP Company || Goetting Pages: History | Products | Advertisements | Sample & Trade Cards