CPC Products in Stores?
As you may well know, one of the greatest defining aspects of the California Perfume Company was the singular practice of bringing high quality consumable goods—perfumes, toiletries, baking goods, etc.—straight to the customer from the distribution centers through representatives going door-to-door. Well, at least that's the way it was SUPPOSED to work...
This picture of a General Store was found by Mr. Lenny Talys many years ago. There is no amplifying information as to location or actual date that the picture was taken. I thank Ms. Peggy Snyder, Lenny's sister, for granting me access to this excellent find: that is...what's in the showcase! See the close-up of the front showcase below.
Old General Store - Unknown Location
~1914-1915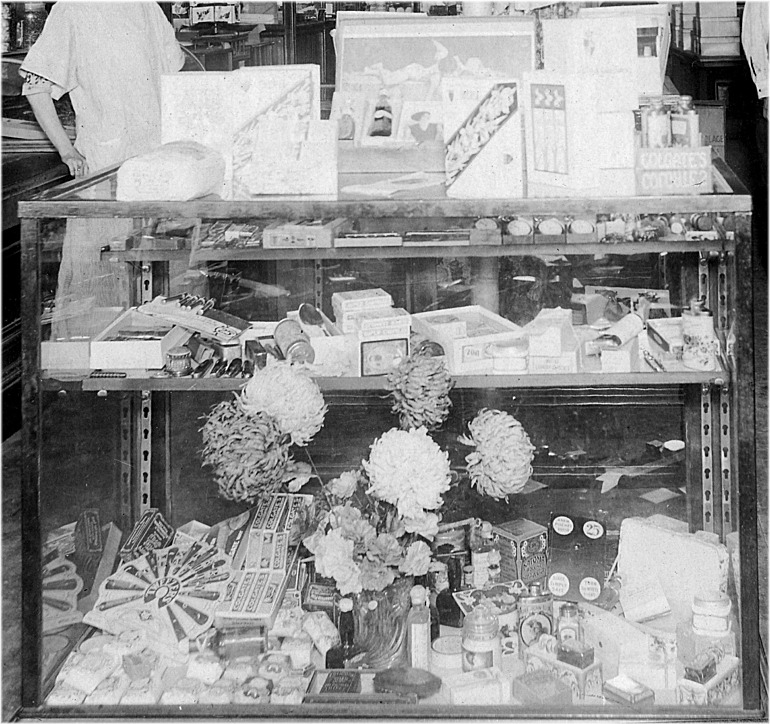 Close up of the General Store's front show case
Can you find the California Perfume Company articles?
Following are some of the items inside the show case:
Interesting find huh?!?!